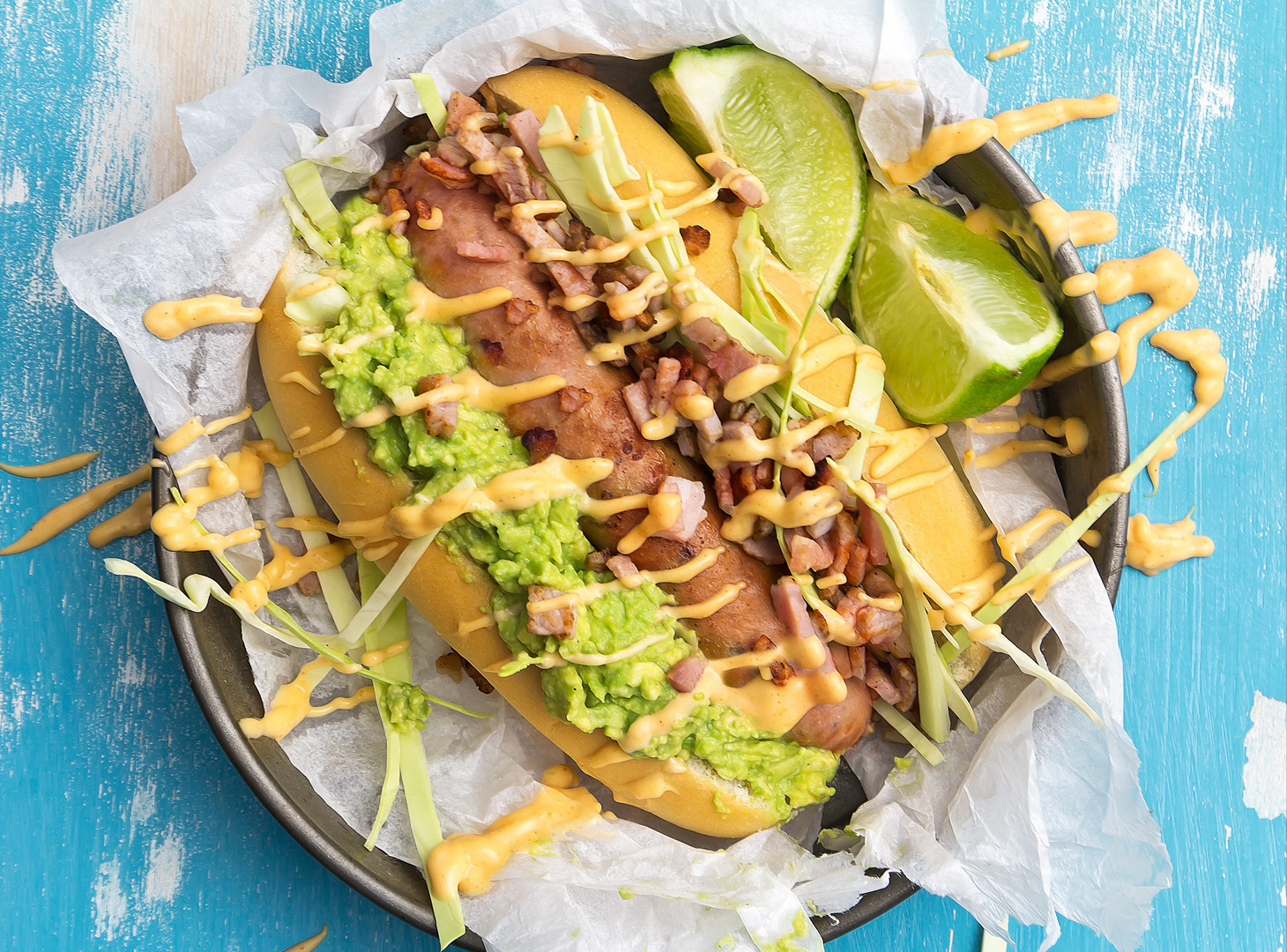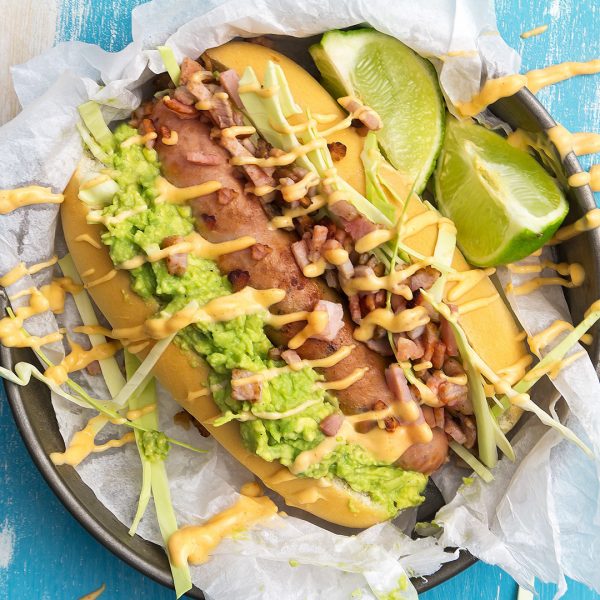 | | |
| --- | --- |
| | |
In a bowl combine mayonnaise, sriracha and a squeeze of fresh lime juice. Adjust to desired taste. Transfer to a squeezy sauce bottle.

On a hot BBQ cook diced bacon until crispy. Transfer crispy bacon to a bowl for later. Place sausages on grill and cook in left over bacon fat turning regularly. Remove from grill once cooked through. (Time will vary depending on the thickness of your sausages and the heat of your BBQ. If sausages are burning before cooking through lower the heat of your BBQ)

Cut hot dog buns and add cabbage then the sausage. Top sausage with guacamole http://formhome.net.au/recipe/go-to-guacamole/. Sprinkle bacon on top and douse with sriracha mayo. Enjoy!