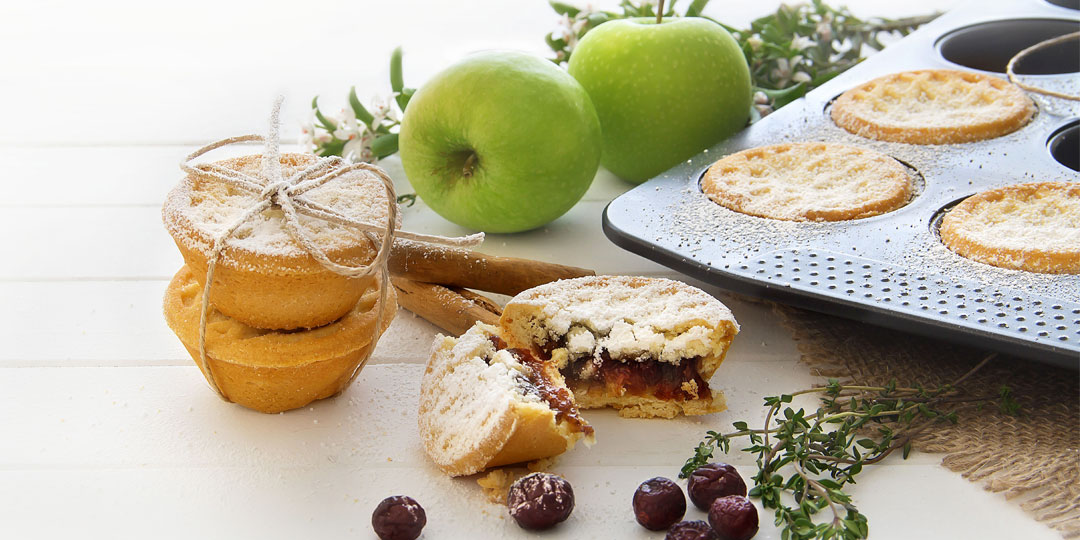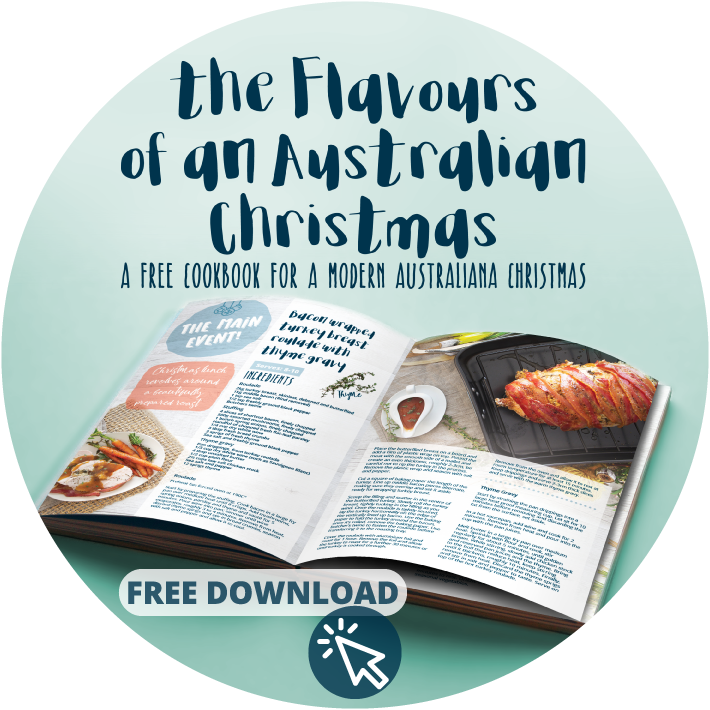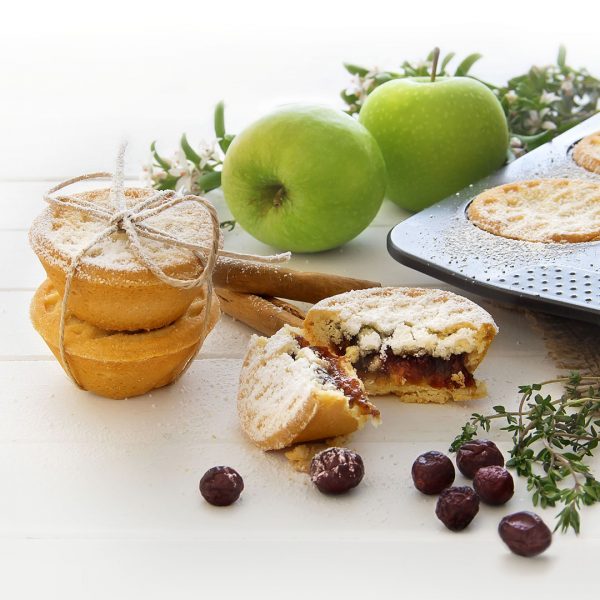 | | |
| --- | --- |
| | |
Peel the apples and oranges and dice into 1cm cubes.

Combine apples and oranges into a saucepan with orange juice and zest, dried cranberries, honey, cinnamon and thyme. Heat the pan gently for 25 minutes until the fruit is soft. Once it's ready, set aside and let cool.

In a bowl, sift the flour and salt together. Add the butter and rub into the flour until it forms a bread crumb texture.

Combine the sugar, grated zest and orange juice and mix until the dough comes together. Fold the dough into a ball and cover with cling wrap. Store the dough in the fridge for 30 minutes.

Preheat fan forced oven at 180C°.

Roll out the dough to about 2mm in thickness and with a round cookie cutter, cut the bases out of the mixture and place them in an oiled muffin tin, gently pressing the bottoms down. Add a tbsp of fruit mince in each casing.

Cut out the tops of the mince pies – the dough can be a little thinner for this, and you can be creative with shapes and patterns. Place on top of the fillings.

Bake pies for 30-35 minutes or until the pastry has browned beautifully.

Let mince pies cool in the muffin pan for at least 15 minutes before removing. Dust with icing sugar and serve!