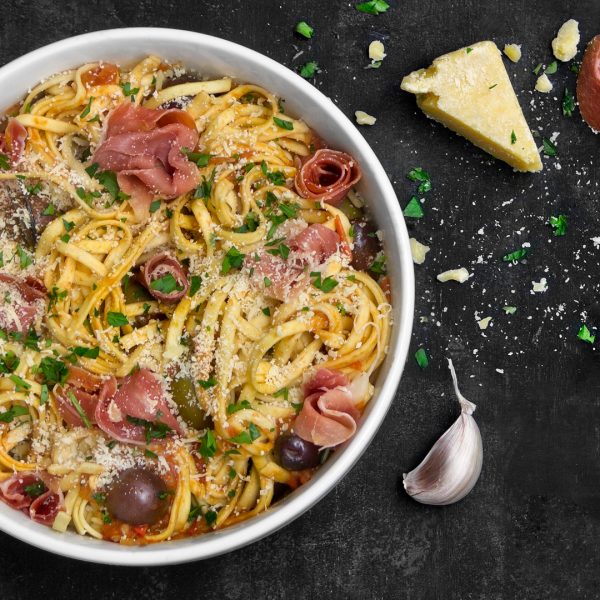 | | |
| --- | --- |
| | |
In a large pot bring water to boil. Once boiling, add sea salt and cook the pasta until al dente. Drain, reserving one cup of pasta water. Set aside.

Heat olive oil in a large pot, add the garlic and onions and saute until fragrant, about 1-2 minutes. Add the olives, cook for a further minute.

Next, add the diced tomatoes and cook until they have softened and the mix begins to have a sauce-like consistency.

Add the wine and cook until the alcohol has evapourated, at least 30 seconds. Stir in the tomato paste and butter until dissolved.

Put the cooked pasta back into the pot and mix until all the fettuccine is covered in the sauce. If the sauce is too dry add some of the reserved pasta water.

Garnish with prosciutto and serve with a sprinkle of parmesan and chopped parsley.