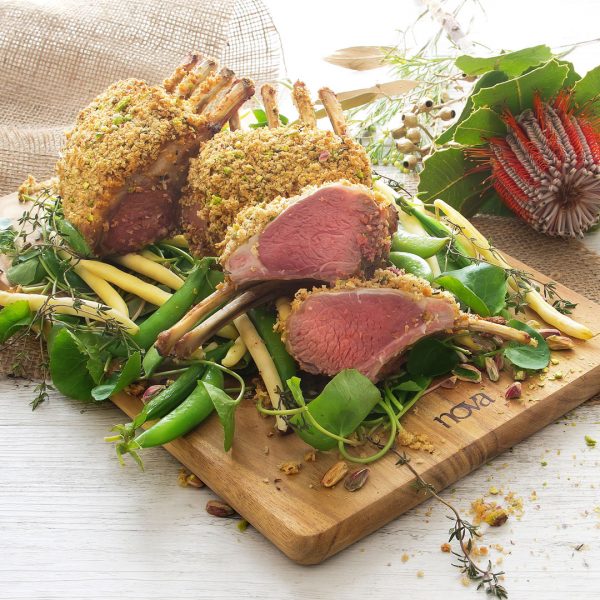 | | |
| --- | --- |
| | |
In a large bowl mix the stout, minced ginger, lemon juice, olive oil, oregano, onion powder, paprika, cumin and salt and pepper. Add the lamb racks, coating the meat thoroughly. Cover and store in the fridge to marinate over overnight.

Preheat fan forced oven at 190C°

To make the crumb, process the bread, pistachios, rosemary, powdered ginger, paprika, onion powder and oregano in a food processor until coarse bread crumbs form. Transfer to a bowl.

Crumb the marinated lamb generously, press firmly over the lamb racks to evenly coat. Season with salt and pepper.

Place lamb racks, crumb-side up, in a large baking dish and lightly spray crumbs with cooking oil. Cover with aluminium foil. For medium rare bake for 25 minutes then remove foil and let the crumb crisp for a further 10 minutes or until cooked to your liking. Transfer to a large plate aside for 10 minutes to rest. Drizzle with any pan juices and serve with seasonal vegetables.