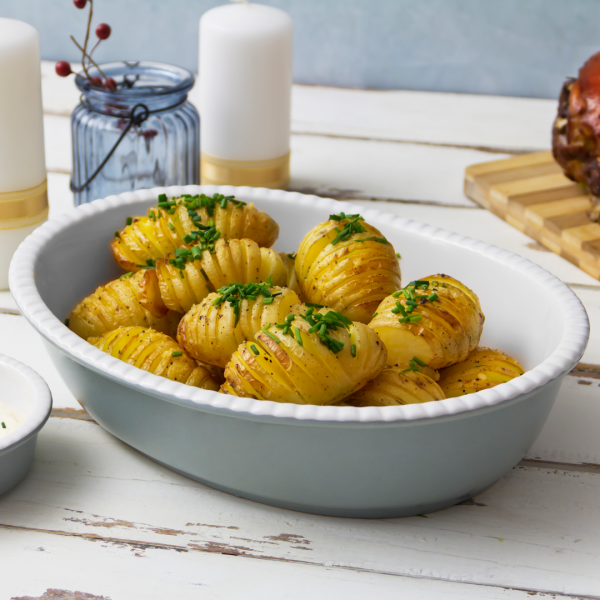 | | |
| --- | --- |
| | |
Preheat fan forced oven to 200°C degrees.

ut slits into the potato, stopping just before you cut through so that the slices stay connected at the bottom of the potato. Space the slices 1cm apart. You can rest the potato between two wooden spoons and use that as a guide for when to stop slicing - slice straight down and when your knife hits the edge of the spoon, stop slicing.

Arrange potatoes onto a baking tray. Place oil and butter in a saucepan and heat until the butter and melted and combined with the oil.

Coat your potatoes with half the oil and butter mixture, you can use a pastry brush to get the mixture into the cuts in the potato. Season to your liking with salt and pepper. Place in the oven for 20-30 minutes.

Remove potatoes from oven and pour over the remaining mixture. Cook until golden brown for a further 20-30 minutes. Serve with a garnish of chives.

Feel free to experiment with your toppings, try hasselbacks with melted cheese and crispy bacon. Or dip in sour cream.