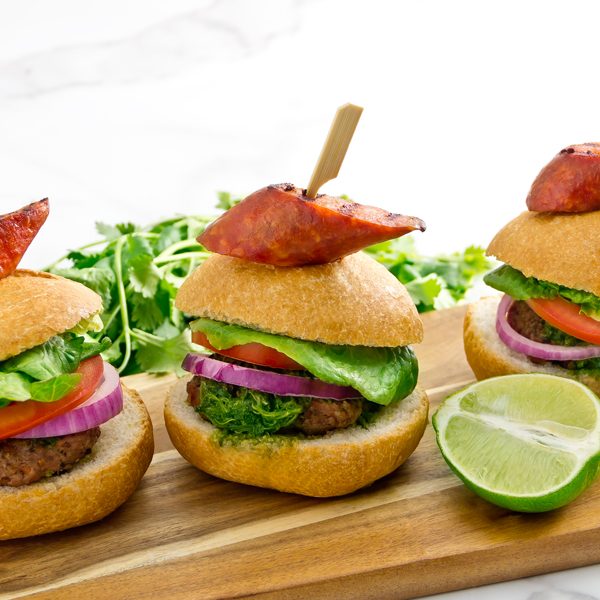 | | |
| --- | --- |
| | |
Place all chimichurri ingredients into mortar and pestle. Pound and mix until smooth.
Add spices, mince and black beans into a bowl and season with salt and pepper.

Mix with hands until well combined. Roll out beef patties into your hands that will fit your buns well.

In a hot pan or grill cook patties for 4-5minutes on each side or until cooked through. Place on paper towl so the oil and fat can drain.

Why the patties are resting grill the slice chorizo for 1-2 minutes on each side to render the fat.

Assemble sliders by placing beef patty on the bun first. Top with chimichurri sauce and then add onion, tomato and lettuce. Close slider and skewer a piece of grill chorizo and place in the top. Enjoy!